Share on Email Client

Print Page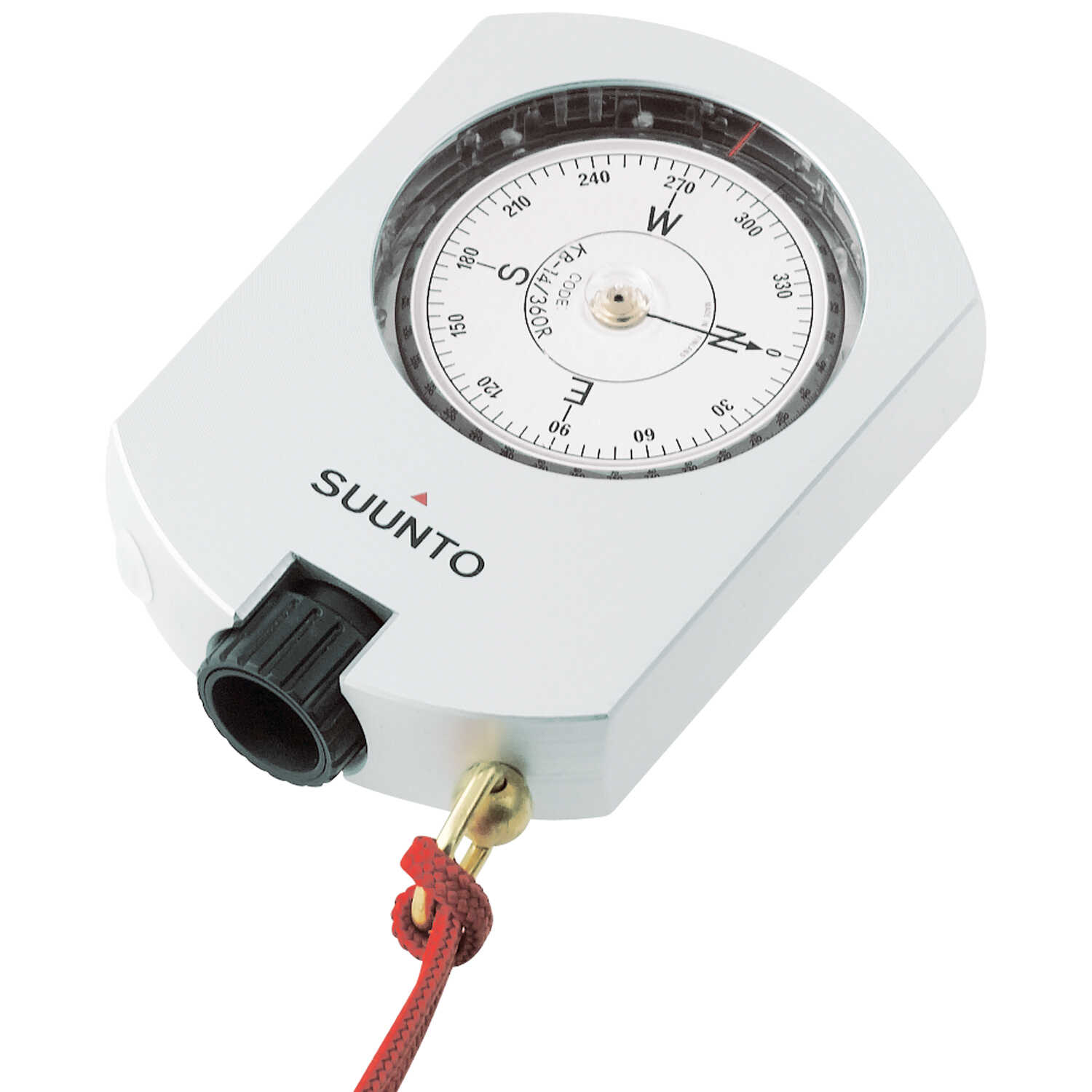 Suunto
Suunto® KB-14 Precision Global Compasses
Earn 0 reward points with this purchase.
Description
KB-14/360QG, Suunto Precision Global Quadrant 0-90-0°
Features optical adjustment. Heavy-duty impact and corrosion resistant aluminum housings are flat and compact with no protruding or adjustable parts. Needle cards are immersed in a clear, low-viscosity liquid damping for smooth, vibration-free movement. Needle cards pivot on polished sapphire bearing. Azimuth models graduated to 1/2°; estimate to 1/4°. Quadrant models are graduated in 1° units. Cotangent table printed on back. Balanced for global use. Black nylon case included. Dimensions: 3" x 2" x 9/16".
Quick Specs
| | |
| --- | --- |
| Brand | Suunto |
| MPN | SS020887000 |
| UPC | 045235909926 |
| UNSPSC | 41112901 |
Quick Specs
Brand: Suunto
MPN: SS020887000
UPC: 045235909926
UNSPSC: 41112901
Have a question about this product?
Anonymous

I'm a retired Land Surveyor that develops Land Navigation Courses for Search & Rescue Units. I use a 10 yrs old KB-14 360 degree alum compass in two different ways. First is with a Jacob Staff, but the best way is with an old wood & brass tripod, used when checking the Suunto MC-2 compass that are used by the local Search & Rescue units in Washington State.
Anonymous

Best hand-held sighting compass on the market. I purchased it several years ago and had several of its predecessor models since 1973. I was once worried about going with the G (global) model. The card is more heavily center balanced. While there is some card tilting at 49 deg N, Suunto placed the ultimate touch into this model. On the card there is a HORIZONTAL line (ring) which is placed at the level of the pivot. So the rumb (lubber) line indicates the reading at intersecting this horizontal line, killing a few minutes of error out of the reading at high latitudes. WOW! Use the KB360-14 in conjunction with a good mapping GPS (Garmin 750T) to sight and identify mountains and other features far away. Accurate sighting does take practice with reduction of eye parallax error. Use it in "Boy Scout" mode just looking down on the card. I've put in a post which swivels on the 1/4 - 20 mount and contacts your head to reduce motion- Almost as good as using a tripod. GREAT COMPASS
Anonymous

The perfect companion for a timber cruise and now for cross country backpacking. It will always bring you home. But get the rubber case for winter work!
Thank you for reviewing this product.
Your review will be posted once it's approved.
An unknown error has occurred.
Please try again another time